Ren+Spiritwork

Deep mystery + accessible simplicity.

⁠
The dense darkness of the unknown can be unsettling like a silhouette in the forest, or (and?) as tender and healing as a rabbit's burrow. The visual identity for Ren+Spiritwork is crafted to match Ren's loving and grounded approach to meeting and holding the unknown: soft, deep, and striking.⁠
⁠
Inspired by the mysterious and gentle intrigue of a cat's glowing green eye, the app icon is both bold and grounding, and is playfully employed throughout the brand in illustrations and patterns.⁠
⁠


Softly desaturated colors suggest the liminality of dusk or dawn — with bold dashes of warm gold and orange like pinpricks of light. Contrasting, heavy black suggests there's something deeper here.⁠
⁠
Sans serif, minimal typography is as clear and inviting as a children's book. Jost, inspired by Futura, brings elegance and lightness to an otherwise utilitarian digital space. ⁠
⁠
Bold, seemlingly simple & recognizable symbols, recall crossroads, compasses, and centers. This minimal, yet layered, visual language is offset by generous negative space.⁠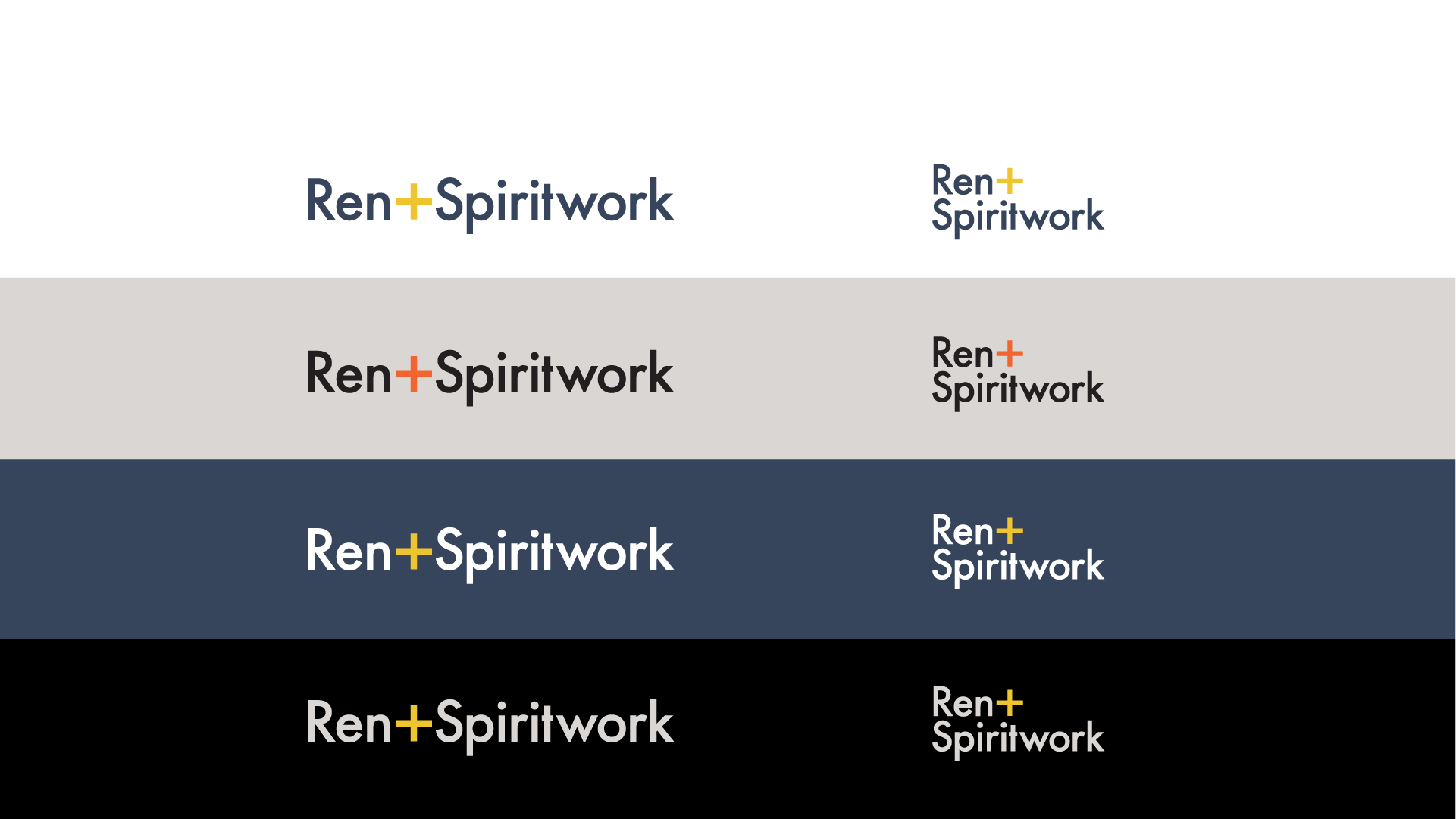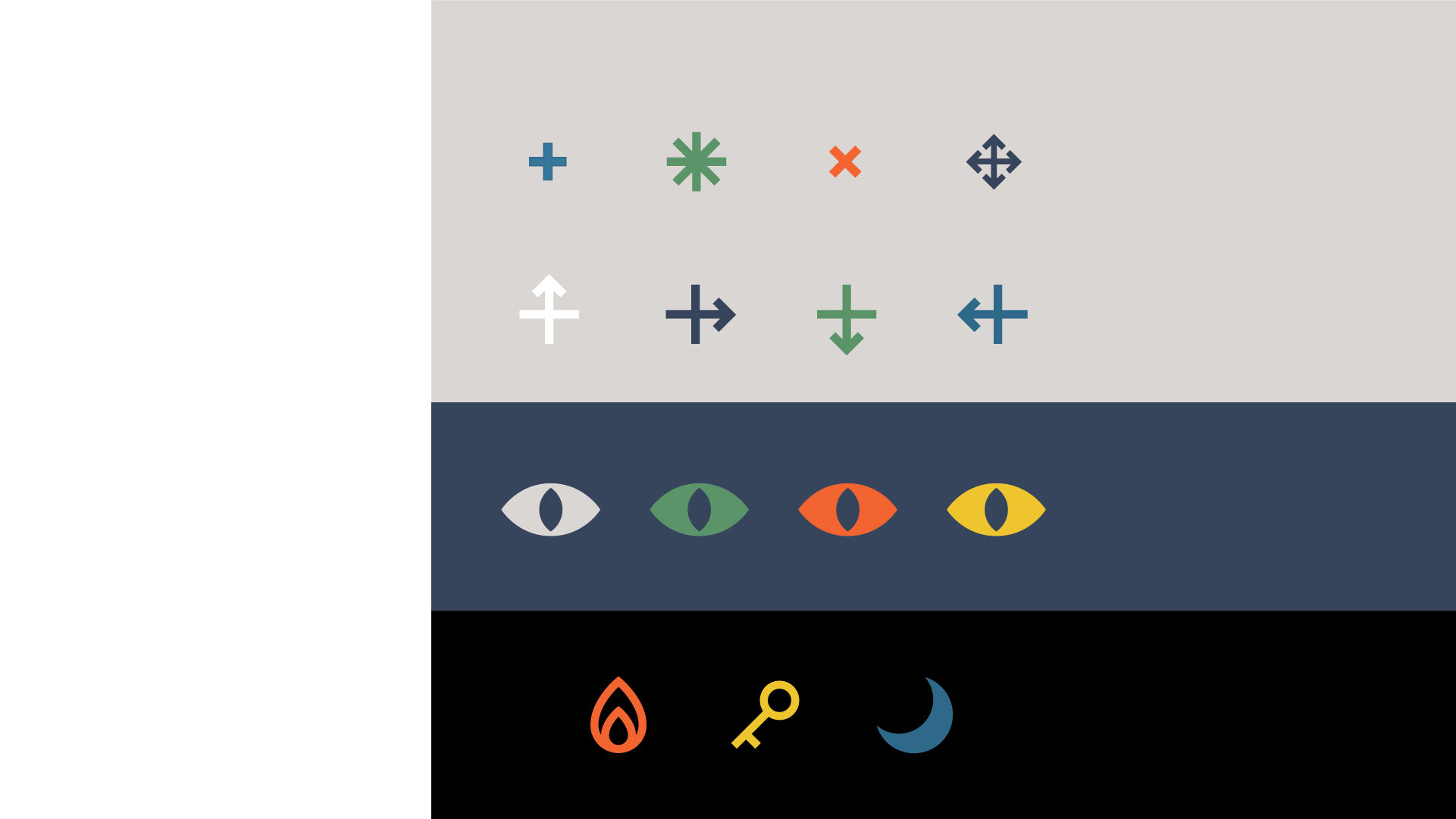 "Sharon fixed my brand's prettiness* problem and delivered a logo and aesthetic that communicates the feral, surreal, and spirit-shaking nature of my business without compromising on professionalism or losing my tender, inviting energy. It was seriously therapeutic and energizing to have my life's work reflected back to me in visuals that felt true. (Is website dysphoria a thing?) Tangible proof that someone sees you and gets you is a big deal when you're weird.




And now, with Sharon's help,
folks arriving in my digital spaces can immediately see and feel the depth of what's being offered and can decide whether that fascinates or horrifies them.
This clear, up-front visual communication allows my business to spend more time serving students who are a great fit and less time managing folks who were looking for something less intense."
—REN ZATOPEK, Founder, REN+SPIRITWORK *Certainly in my previous attempts at branding and re-branding my site I kept coming back to sans-serif or simple book fonts, but always after spending a few frustrating days messing with squirrely and curly and fantasy and medieval fonts haha. But no matter how sans I got my serifs...the site kept ending up...pretty...in a way that felt off the mark. I can finally say...my website is not pretty. It's something! But it's not "pretty." And I love it. AND I can't wait to find out who is going to see this and say, "Now THIS WEIRD ASS SHIT IS FOR ME."